2019 Faculty
---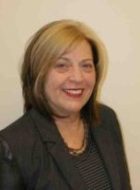 Leslie Balonick, MA, CRADC
Leslie Balonick, MA, CRADC, is the Vice President for WestCare Foundation and is responsible for Project Development and Fidelity of Best Practices nationally. WestCare administers significant behavioral health and reentry contracts throughout the nation. Ms. Balonick has 30 years experience in administering and developing behavioral health treatment models including juvenile and criminal justice programming. Throughout her career, Ms. Balonick has been recognized as a national expert and has consulted on social policy system change, behavioral health, correctional and gender-responsive policy and program development. Prior to her 10-year tenure at WestCare, she served as Senior Policy and Program Administrator for the Illinois Department of Corrections and provided leadership on relevant reentry issues in support of system change initiatives. Ms. Balonick has a master's in human services administration from Spertus College and a bachelor's in addictions management from DePaul University. She is on the Board of Directors of the Illinois Alcoholism & Drug Dependence Association and is a member of the National Council for Behavioral Health, American Correctional Association (ACA). She is a Certified Reciprocal Alcohol & Drug Counselor.
---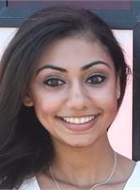 Marlene Biener
Marlene Biener is a Deputy General Counsel at the Association of Prosecuting Attorneys. She previously worked for the Office of the Attorney General for the State of New Jersey as a Deputy Attorney General, where she represented the New Jersey Division of Child Protection & Permanency. Ms. Biener has also worked as a law clerk for the Honorable Wayne J. Forrest, J.S.C. Ms. Biener graduated from Seton Hall University School of Law in May 2013. While in law school, Ms. Biener interned for the Honorable Michael J. Shipp, U.S.D.C.J., where she researched and assisted in drafting judicial opinions and bench memoranda. Ms. Biener attended Ramapo College of New Jersey, where she received her Bachelor of Arts degree in Political Science, with a minor in Public Policy. Ms. Biener is admitted to practice law in the State of New York, the District of Columbia, and New Jersey and is a member of the New Jersey State Bar Association.
---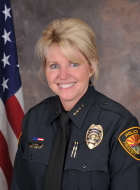 Debora Black
Chief Debora Black was appointed Police Chief of the Prescott Police Department in July of 2016; she is the first woman to serve in this position. Prior to joining the Prescott Police Department, Chief Black served as Chief of Police for the City of Glendale for four years, preceded by five and half years as Assistant Chief. Previously she worked for the Phoenix Police Department where she began her career in 1980 as a patrol officer and worked her way through the ranks ultimately being promoted to Assistant Police Chief in 2000. During her career, Chief Black was awarded the Medal of Valor, three Medals of Lifesaving and two Police Chief's Unit Awards.
Chief Black is an Executive Fellow for the Police Foundation, dedicated to advancing policing through innovation and science. She serves as the Fifth Vice President for the Arizona Association of Chiefs of Police, as a Member of the Yavapai County Justice and Mental Health Coalition, Advisory Board Member for the Coalition of Compassion and Justice and the National Emergency Responders Assistance Program. Chief Black is a charter member of Prescott Area Women who Care, serves on the Substance Use Disorder Advisory Committee for Blue Cross Blue Shield of Arizona and is very proud to be a Big in Blue to Little Sister Kirra through Yavapai Big Brothers Big Sisters; additionally, she actively supports a number of local charitable organizations. The YWCA honored her as the Public Service Leader of the Year in 2008.
Chief Black earned a Master of Public Administration and Bachelor of Science from Arizona State University. She attended the Harvard University Kennedy School of Government Senior Executives in State and Local Government and has earned a Certificate in Legal Studies at Phoenix College. She is currently pursuing her Master's in Clinical Mental Health Counseling at Grand Canyon University.
---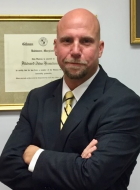 Richard J. Brueckner, Esq.
Richard Brueckner served as Senior Assistant State's Attorney for nearly a decade before opening his private criminal defense firm. He has won over 80 jury trials and reached successful outcomes in thousands of other cases. Mr. Brueckner has formed relationships with prosecutors, judges, and courthouse personnel throughout the entire Eastern Shore. He authored, "A Plan for Maryland – Reducing Heroin Deaths Through Rapid Response". He offers over a decade of experience forging relationships between police departments, narcotic task forces, State's Attorney's Offices, and the recovery community. He designed and implemented the COAT Team. (Community Outreach Addiction Team) This is the first ever civilian based police ride along program in the State of Maryland where individuals in recovery ride with police to overdose responses and divert rather than arrest.
Mr. Brueckner attended the University of San Diego where he received academic honors and was named to the dean's list. Mr. Brueckner graduated from the University of San Diego with a Bachelor's Degree in Political Science while struggling with alcoholism and addiction.
After a miraculous turn of events, Mr. Brueckner then attended the University of San Diego School of Law, where he excelled in Advanced Trial Advocacy and became active in the Student Bar Association. Defending high profile cartel members on importation of drug charges became his expertise.
---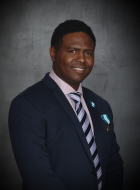 Nixon Camilien, PhD
Dr. Nixon Camilien is a criminal justice consultant offering technical assistance to curb mass incarceration and strengthen communities. He promotes evidence-based solutions throughout the criminal justice system from the first contact with law enforcement to return to the community. This includes criminal justice and community solutions for individuals suffering from substance use disorders and mental health whether they are in front of a police officer, a sheriff, a prosecutor, a judge, a warden, a probation officer or a parole agent.
With more than 19 years' experience in criminal justice, Dr. Camilien brings a unique blend of expertise to the design, development and implementation of programs. With the Illinois Department of Corrections, he contributed to reduce recidivism through community supervision of parolees and partnerships with community service providers to address the biggest obstacles to successful reentry: housing, employment, substance abuse disorders and mental health. He also served in three different United Nations peace operations as a corrections advisor to support the restoration of state authority through strategic solutions that strengthen the rule of law.
Nixon holds a PhD in Criminology, Law and Justice from the University of Illinois at Chicago. He has taught criminal justice and sociology courses at several universities in the Chicago area. His research focuses primarily on alternatives to incarceration, particularly on the promise of deflection, diversion, residential substance abuse treatment and the rehabilitation for individuals with substance use disorders and mental health. He is fluent in English, French, Spanish and Haitian Creole.
---
Jac Charlier
Jac Charlier is the National Director for Justice Initiatives and leads the Center for Health and Justice (CHJ) at TASC. He specializes in solutions to reduce crime and drug use by successfully bridging the criminal justice and behavioral health systems from police to prosecutors to courts to probation to parole. Jac is a nationally recognized expert in pre-arrest police diversion and is the co-founder of the Police, Treatment and Community (PTAC) Collaborative. The mission of PTAC is to strategically widen community behavioral health and social service options available through law enforcement—including probation and parole – diversion. Jac is a leader in our nation's battle against opioids. He has developed opioid overdose (OD) prevention and post-OD response strategies. Jac served as Deputy Chief in the Illinois State Parole Division having come up through the ranks as State Parole Officer and District Commander. He earned his master's degree in public policy from The Ohio State University. Jac is a father of three (mostly) great kids. Jac is a recognized civic and community leader in his home city of Chicago. He is a military veteran and recipient of the Outstanding Eagle Scout Medal.
---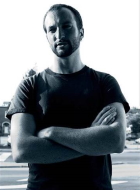 Robert Childs, MPH
Robert Childs, MPH is currently a Technical Expert Lead at JBS International, focusing on providing technical assistance on rural overdose prevention projects across the United States. Prior to working at JBS, Robert worked as North Carolina Harm Reduction Coalition's (NCHRC) Executive Director from 2009-2018 and specialized in harm reduction practice, overdose prevention and response initiatives, drug policy advocacy and reform, law enforcement assisted diversion (LEAD) and law enforcement occupational safety & drug overdose response. At NCHRC, Robert helped develop the largest syringe exchange network, as well as community & law enforcement-based naloxone distribution programs and LEAD program sites in the US South. Robert worked with NCHRC in leading the campaigns that led to the passage of multiple comprehensive legislative bills, including: 911 Good Samaritan, naloxone access, partial syringe decriminalization, biohazard collection, syringe exchange, naloxone funding and LEAD funding. He has been invited to speak at the United Nations, the US Congress, the FDA and multiple state legislatures on his work.
---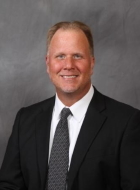 Phil Claussen
Phil Claussen is a licensed psychologist with an undergraduate degree from the University of Minnesota in secondary education and a master's degree from St. Mary's College in counseling and psychological services.
Mr. Claussen is the Director of Human Services which includes 11 Units of program services and 180 employees.
Mr. Claussen has worked in the field of human services, mental health and chemical dependency for over 30 years. Mr. Claussen practiced as a therapist for five years before taking on the management of a Rule 29 mental health clinic and a chemical dependency treatment center/detox for adolescents and adults in northern Minnesota.
Mr. Claussen was the Assistant Director in Blue Earth County for 13 years before taking over as the Human Services Director 9 years ago. He especially enjoys strategic planning, establishing practice standards, and encouraging talent in others.
Mr. Claussen is very involved as a member of the Minnesota Association of County Social Service Administrators (MACSSA), serving as the President in 2017.
---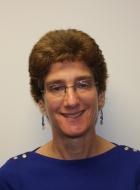 Alice Dembner
Alice Dembner is Program Director for Substance Use Disorders and Justice-Involved Populations at Community Catalyst, a national nonprofit advocacy organization dedicated to ensuring consumer interests are represented in health policy decision-making. The Program promotes new ways to prevent and treat problematic use of alcohol and drugs and brings a health equity frame to these issues. Advancing pre-arrest diversion and other community strategies is a program goal. Alice and her team provide technical assistance to pre-arrest diversion sites. Other key initiatives include defending and expanding insurance coverage and benefits, advancing early intervention with youth, ensuring access to quality services, and integrating substance use services fully into the health system. Alice's role includes strategic direction, program management, fund-raising, overseeing state issue campaigns, policy analysis, and public speaking, coaching and working with local, state, and national partners. She and her team do direct advocacy in Washington, DC, and provide technical assistance to state and local organizations across the nation.
---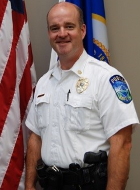 Matt DuRose
Matt DuRose has a bachelor's degree in Law Enforcement and a Master's of Public Administration, both from Minnesota State University-Mankato. He has worked for the Mankato Department of Public Safety for 19 years as a patrol officer and Public Safety Commander. He was recently promoted to Assistant Director of Strategic Response which includes the department's investigations, schools, records, and code enforcement personnel. He is actively involved in the community by coaching youth sports for his 2 kids and he sits on the board of directors for the Mankato YMCA and Project for Teens.
---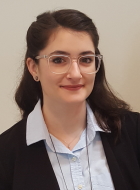 Hope Fiori
As administrator of consulting and training for TASC's Center for Health and Justice (CHJ), Hope Fiori provides technical assistance and strategy development for justice system agencies, with a primary focus on alternatives to incarceration and linkages to care for individuals with behavioral health conditions, including substance use and mental health disorders.
Prior to joining TASC in 2019, Hope was a program coordinator at the Cook County Juvenile Court Clinic, a clinic responsible for providing forensic clinical support to the Juvenile Courts of Cook County. There she was responsible for grant and budget management, and served as a liaison between the clinic's partners, Northwestern University and the Office of the Chief Judge of Cook County. She also managed the clinic's operational needs and supported its research initiatives.
Hope earned her BS at Loyola University Chicago, where she majored in criminal justice and psychology. She received her master's degree in public policy and administration (MPPA) from Northwestern University.
---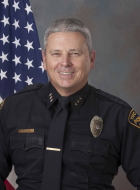 Kevin Hall
Assistant Chief Kevin Hall is a twenty-seven year member of the Tucson Police Department, joining the department in 1992. He has held the position of patrol officer, detective, patrol sergeant, SWAT sergeant, investigative sergeant, patrol lieutenant, Field Services Bureau Executive Officer, patrol captain, and now assistant chief. He has worked in a variety of assignments within the department to include Operations Divisions South, Midtown, East, the Gang Unit, Physical Child Abuse Unit, Internal Affairs, Homicide, and the Home Invasion/Kidnapping Unit.
Assistant Chief hall developed and implemented a comprehensive pre-arrest deflection program in 2018 in Tucson for both misdemeanor and felony non-violent charges associated to substance misuse. The collaborative program includes peer support specialist co-responders embedded within the police department, active outreach, self-referral and harm-reduction practices. He oversees both the mental health, substance misuse, and homeless outreach teams in the police department.
Assistant Chief Hall has completed the Harvard Kennedy School of Government Senior Executives in State & Local Government, Police Executive Research Forum Senior Management Institute for Police, Northwestern University Center for Public Safety, School of Police Staff and Command, University of Arizona Eller School of Management Southwest Leadership and Foundations of Public Sector Leadership programs as well as holding two bachelor degrees from the University of California.
---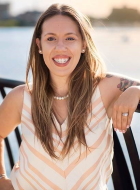 Mariel S. Hufnagel, MPA, CPRS
Mariel S. Hufnagel battled with addiction, bipolar and bulimia throughout her teenage years – leaving her bankrupt emotionally, physically and spiritually. Mariel entered abstinence-based recovery in 2007 at the age of 21. Once homeless, formerly incarcerated and a sex trafficking survivor; Mariel embodies transformation and uses her experience to share hope, smash stigma and help create recovery-informed systems of care. Mariel is recognized as a dynamic and passionate advocate, servant leader and motivational speaker. She has been acknowledged locally and nationally with numerous awards and featured in countless media outlets. Since 2012, guided by an unwavering dedication to what she believes is her life's calling, Mariel has immersed herself wholeheartedly into addiction, mental health and criminal justice work, fighting tirelessly for the innate worth and dignity of all human beings. Mariel graduated Summa Cum Laude with Distinction (4.0 GPA) from Kean University with a Master of Arts in Public Administration, and currently serves as Executive Director for The Ammon Foundation. Prior to Ammon, she worked as an Advocacy Organizer with the National Council on Alcoholism and Drug Dependence – New Jersey (NCADD-NJ) and as the National Chapter Manager for Young People in Recovery (YPR). During her spare time, she can be found traveling, running, drinking black coffee, thrift shopping and spending time with her husband, Anthony, and their pups, Bentley & Eleanor.
---
Brandee Izquierdo
Brandee Izquierdo is the Executive Director for SAFE Project, the national nonprofit focused on a multi-pronged approach to end our country's catastrophic addiction epidemic. Izquierdo's drive and determination are built on making an impact within behavioral health, promoting long-term recovery, and ensuring communities are educated and have the tools necessary to combat the addiction epidemic. Before leading the SAFE Project team, Brandee worked for Faces & Voices of Recovery as the Director of Advocacy and Outreach. In addition, she served as the Associate Director of Special Populations with Behavioral Health System Baltimore and as the Director of Consumer Affairs for the state of Maryland's Behavioral Health Administration. In these leadership roles, Brandee has led advocacy efforts to expand access to behavioral health services and recovery support services while providing technical assistance both nationally and internationally, empowering others within the recovery movement. Her ability to build relationships and bridge gaps within behavioral health, community services, and criminal justice have been a catalyst for global peer expansion.
As a subject matter expert with Center for Social Innovation, Policy Research Associates, SAMHSA and the International Certification and Reciprocity Consortium (IC&RC), Brandee has made vast contributions within behavioral health and within the recovery movement around public policy, outreach, and workforce development. Additionally, Brandee has made a significant impact within the judicial system, advocating for access to treatment and recovery and is the principle investigator of Maryland's integrated-Forensic Peer Recovery Specialist curriculum.
Brandee's passion for service work and knowledge of recovery support services extends beyond behavioral health. With a master's degree in Public Administration and a bachelor's degree in Government and Public Policy, Brandee is currently working on her Doctorate in Public Administration with a specialization in Administration Justice.
---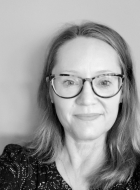 Kim Keaton
Kim Keaton has nearly 15 years of experience in policy and analysis in the homeless and housing sector. As Director for Data and Analytics at CSH, Ms. Keaton works to drive and develop CSH's internal and external work using data to drive efficiency, efficacy, and impact. As part of the national Strategy and Impact team, she also leads replication and scaling of CSH's signature FUSE initiative, which has been implemented in nearly 30 communities across the country. Her expertise in data analysis and integration and program implementation serves to guide communities in efforts to cross-match data systems for effective targeting of frequent users of multiple public systems such as corrections, homeless services, and hospitals and health systems. Her other responsibility includes leadership for CSH's work with partners in the justice system with the goal of improving access and increasing supportive housing for vulnerable, justice involved people. Prior to joining CSH, Ms. Keaton spent six years at the New York City Department of Homeless Services where as Director of Project Management she oversaw several major agency initiatives, including: serving as the agency's lead contact for the first CSH FUSE initiative, redesigning the City's shelter intake system for single adult men to a diversion/prevention model, and overseeing the adoption of a new agency-wide case management system. Kim holds a Master of Public Administration from New York University's Wagner School and a Bachelor of Arts from the University of California.
---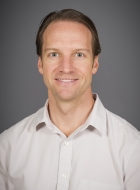 Albert M. Kopak
Albert M. Kopak currently works at the Department of Criminology and Criminal Justice, Western Carolina University. Albert does research in Behavioral Science, Clinical Psychology and Race, Ethnicity and Politics. Their current project is 'Prevalence of behavioral health conditions among rural jail inmates and the associations with criminal recidivism.'
---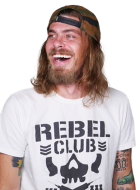 Justin Kunzelman
Justin Kunzelman is the Co-Founder/Executive Director of Rebel Recovery. He is an Alumnus of Palm Beach State College, holding an Associate's Degree in Human Services and earning membership into Phi Theta Kappa Honor Society. As ED of Rebel Recovery, Justin has led the charge to drastically reform local policy affecting people who use drugs. He has led community organizing around Syringe Access Programs (SAP), Naloxone Distribution, Recovery Peer Supportive Services, and ending patient brokering. To date Rebel Recovery remains the first and only peer led (or otherwise) Harm Reduction agency in South Florida. For all the professional accomplishments, it is Justin's home life that provides joy and a sense of pride. He credits his success to his wife Allegra for her undying support, encouragement, and love. Allegra and Justin share in their love for their children, Kaleo Lawless, and Nakoa Vandal.
---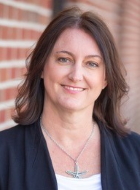 Melissia Larson
Melissia Larson oversees the development and implementation of Law Enforcement Assisted Diversion (LEAD) sites across the State of North Carolina. She is an experienced public safety project director with over 18 years within the area of criminal justice and public safety initiatives, primarily geared towards local communities. Melissia holds a Bachelor's Degree in Criminal Justice. In her career, she has directed numerous collaborative initiatives with Department of Justice funding to include human trafficking, domestic violence homicide prevention, and the diversion of criminal justice involved people with mental illness. Her professional interests include increasing awareness among law enforcement on how harm reduction plays a critical role in their response along with creating understanding of the intersection of co-occurring disorders within the justice system. During her career, Melissia has provided technical assistance on a variety of issues and was on the forefront for North Carolina law enforcement agencies implementing permanent drop-off boxes for unwanted prescription pills and for the law enforcement deployment of naloxone. In her work with NCHRC, she assisted in the implementation and provides ongoing support for over six LEAD programs throughout the state.
---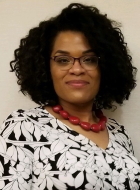 Alexis Major
Alexis Major serves as a State Advocacy Manager for the Substance Use Disorders and Justice-Involved Populations program, supporting Community Catalyst's state and local partners by providing technical assistance that addresses drug and alcohol addiction, using proactive and defensive strategies that promote diversion from arrest, integration of health and social services, and expansion of insurance coverage and access. Alexis provides coaching to pre-arrest diversion partners and health advocates on coalition building and maintenance, community engagement, grassroots organizing, stakeholder alliance, harm reduction strategies and the design and implementation of successful health advocacy campaigns.
---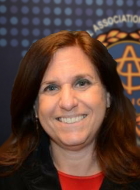 Karen Maline
Karen Maline is a Project Manager at the International Association of Chiefs of Police, where she coordinates IACP's role as a Strategic Ally in support of the MacArthur Foundation's Safety and Justice Challenge (SJC), an initiative created to encourage the creation of just and effective local criminal justice systems. As a Strategic Ally, IACP provides support, training, and resources to the law enforcement agencies and other stakeholders working in the sites, promoting front-end diversion solutions so law enforcement and service providers can safely and effectively address the justice-related challenges faced by their communities. Ms. Maline is a leader in, and IACP's liaison to the Police, Treatment, and Community Collaborative (PTACC), a multi-disciplinary effort whose purpose is to provide vision, leadership, advocacy, and education on the practice of pre-arrest diversion across the United States. She also serves on the American Bar Association's Criminal Justice Task Force on Diversion and Adjudication. Before joining the IACP, Ms. Maline worked for 28 years at the Justice Research and Statistics Association (JRSA), most recently as the Director of Communications and Member Services.
---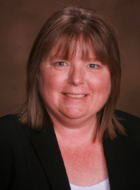 Patty McCarthy
Patty McCarthy, M.S., comes to Faces and Voices of Recovery from the Center for Social Innovation where she served as a Deputy Director of SAMHSA's Bringing Recovery Supports to Scale Technical Assistance Center Strategy (BRSS TACS) initiative. As Deputy Director, she has provided project direction and managed the quality and flow of work for numerous tasks under BRSS TACS. Previously, Ms. McCarthy served for a decade as the Director of Friends of Recovery-Vermont (FOR-VT), a statewide recovery community organization promoting the power of long-term recovery to improve the health and quality of life of Vermonters. In addition to public policy and education, her work has focused on community mobilizing, peer-based recovery support services and peer workforce development. She has been instrumental in the development of a national accreditation for recovery community organizations and in the development of peer support standards.
Patty has designed and facilitated training on topics such as ethics and boundaries, recovery-oriented systems of care, peer volunteer management and peer recovery coaching. Ms. McCarthy has frequently participated as a subject matter expert and thought leader with SAMHSA sponsored policy discussions.
Ms. McCarthy's professional experience covers the spectrum of prevention, treatment and recovery. She has worked as a substance abuse prevention specialist with the Vermont Department of Health and as a Child and Family Clinician within a community-based mental health center. She holds a Master's Degree in Community Counseling and a Bachelor's Degree in Business Administration.
Patty is a woman in long-term recovery from alcohol and drug addiction, since 1989.
---
Daniel Meloy
During his time as the Director of Public Safety for Colerain County, Daniel was able to lead his community to a 35% decrease in overdoses and create the first Quick Response Team (QRT)—a group that has been utilized in many other communities.
---
Jack O'Donnell
Jack O'Donnell is a successful entrepreneur and business leader, with over 40 years experience leading organizations. While Jack's background is diverse, including operating large businesses in the hospitality industry, he has dedicated the past 15 years of his career to the addiction and behavioral health field. With experience operating throughout the United States and Europe, Jack is perfectly suited to direct C4's diverse activities worldwide.
Jack was the CEO of Sierra Tucson, directing both growth and exit strategies for the company during its later years, under its original ownership. He has also, along with his wife Nancy, developed and successfully opened a treatment facility specializing in trauma and addiction issues. Additionally, Jack has consulted with private equity firms and investors, assisting in acquisition, exit, and business development activities.
---
Tom Olk
Tom Olk is the Chief Executive Officer of DISC Village, Inc., a private non-profit organization in Tallahassee he co-founded in 1972. DISC Village is one of the largest and most comprehensive
prevention, intervention and treatment agencies in Florida proving services to more than 10,000 individuals and families each year. Mr. Olk is a Certified Addiction Professional. In addition to serving as Treasurer of the FCB Board of Directors, he served as founding President of the Florida Juvenile Justice Association, Founding Board Member of the Certification Board for Addiction Professional of Florida, Board Member and past President of the Florida Alcohol and Drug Abuse Association, former Board Member of the Florida Council on Community Mental Health, First Chairperson and Founding Member of Big Bend Community Based Care, Founder of Juvenile Civil Citation program, as well as the Civil Citation Network and Adult Civil Citation program in Circuit 2. Mr. Olk was seated on the Board of Directors in June 2004.
---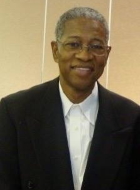 Rashad Saafir, PhD
Dr. Saafir is the CEO of the Bobby Wright Mental Health Center (BWMHC) located in Chicago's Garfield Park neighborhood. His years of leadership to the community and as a resident of Chicago's Westside have garnered him a strong standing with behavioral health, law enforcement and community alike. To that end, Dr. Saafir was a co-founder of Chicago's first community-based deflection center, the Westside Community Triage and Wellness Center (WCTWC). The WCTWC serves as a deflection and diversion site for Chicago police and other first responders to drop-off persons with serious mental illness and substance use disorders for community-based crisis assessment and treatment. Walk-ins are not only also welcome but highly encouraged in the WCTWC, which was built from a community-needs perspective first and foremost with law enforcement being a partner, like any others, at the table.
Dr. Saafir is a Vietnam Era Veteran who served two tours of duty as a United States Marine Corp Platoon Leader. Dr Saafir will address his experiences as a survivor of Post Traumatic Stress Syndrome, and continued battle with the aftermath of exposure to violence. He will serve as a personal source of motivation to help other professionals who are dealing with the aftermath of trauma. As the PTACC Conference is overlapping with Veterans Day 2019, PTACC is grateful for the service of Dr. Saafir to our nation and for the freedoms we enjoy, as well as the voice he gives to our conference from so many diverse perspectives. We are honored to have him open and keynote the 2nd Annual US PTACC Deflection and Pre-Arrest Diversion Conference 2019.
---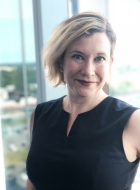 Jennie M. Simpson, PhD
Jennie M. Simpson, Ph.D. is a Senior Drug Policy Advisor at the Bureau of Justice Assistance. In this role, she works on policy initiatives and training and technical assistance activities for the Comprehensive Opioid Abuse Program. Prior to this position, she was the Senior Staff Lead for Criminal Justice at the Substance Abuse and Mental Health Services Administration, during which she led the development of key initiatives related to reducing the number of individuals with mental and substance use disorders in jails and improving clinical and case management programs and practices for justice-involved individuals.. A specialist in law enforcement diversion, Dr. Simpson has provided training and technical assistance to law enforcement agencies, consulted to law enforcement leadership on behavioral health and homelessness, and conducted research on behavioral health and law enforcement collaborations. She has published and presented in both national and international forums on reducing justice-involvement for individuals with mental and substance use disorders through effective, cross-agency collaborations. Dr. Simpson received a Ph.D. in medical anthropology from American University.
---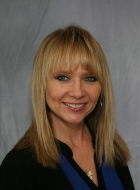 Carol Speed
Carol Speed is a Systems Integration Consultant for Criminal Justice and Behavioral Health. She worked as an Oregon CIT Coordinator and played an intricate role in the development of two Centers of Excellence. Both centers promote best practices around CIT and Criminal Justice Behavioral Health. Ms. Speed is a Board Member for CIT International; and a Senior Consultant for Policy Research Associates (PRA) and has facilitated Sequential Intercept Model mapping in Oregon and other locations nationally. Additionally, she is a Trauma Informed Care trainer through SAMHSA's GAINS Center. As a graduate of the FBI Citizen's Academy she is a member of the FBI Alumni Association. Ms. Speed is a City Councilor for the City of Athena Oregon and has a Project Management Certificate of Completion from Portland State University Center for Executive and Professional Education. She is a whole-body wellness advocate. In a continued effort to help others, Ms. Speed is also a VIT (Volunteer in Training) who helps to support other Marine Corps parents.
---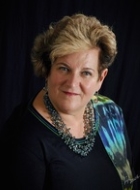 Faye Taxman
Faye S Taxman, PhD is a University Professor in the Criminology, Law and Society Department and Director of the Center for Advancing Correctional Excellence at George Mason University. Dr.
Taxman is recognized for her work in the development of the seamless systems of care models that link the criminal justice with other service delivery systems as well as reengineering probation and parole supervision services, and organizational change models. Her work covers the breadth of the correctional system from jails and prisons to community corrections and adult and juvenile offenders, including all types of interventions and system improvement factors. She has had numerous grants from the National Institute on Drug Abuse, National Institute of Justice, National Institute of Corrections, Office of National Drug Control Policy, and Bureau of Justice Assistance. She has active "laboratories" with her nearly 20 year agreement with the Maryland Department of Public Safety and Correctional Services.
---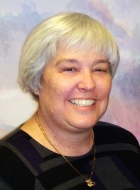 Libby Timmons, MEd, LISAC, CEAP
Libby Timmons, M.Ed., LISAC, CEAP., is known for her lively interactive presentations. Libby is currently President of EAPA. She is a nationally sought after presenter on Addictions & Trauma. She has presented nationally at EAPA, EAP Chapters, Podcasts and Facebook Interviews, and US Journal Conferences. Libby lives in Tucson, AZ and has a private practice that specializes in EAP and First Responders.
---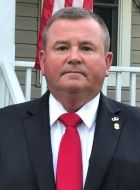 Donnie Varnell
Donnie is presently an investigator with the Dare County Sheriff's Office, where he also sits on several state level committees combating prescription and opioid drug abuse, and presenting content involved with these matters. Donnie continues to work with law enforcement agencies and policy makers in promoting and enacting harm reduction based programs such as syringe exchange programs and pre-arrest diversion concepts. Donnie was the director of the NCHRC's Law Enforcement Assisted Diversion (LEAD) Program and also served as the NCHRC's Policing Coordinator where he was heavily involved in the Naloxone Program for Law Enforcement and First Responders. He also assisted with developing and implementing harm reduction legislation. Presently Donnie presents and advises at the state, local and national level on issues dealing with the opioid crisis. Donnie is a retired Special Agent In-Charge for the NC SBI Diversion and Environmental Crimes Unit (DECU) where he developed policy, conducted and supervised investigations dealing with prescription narcotics and environmental violations
---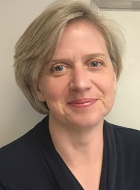 Amy Watson, PhD
Amy Watson, PhD is a professor at Jane Addams College of Social Work at University of Illinois at Chicago. She also holds a courtesy appointment in the Department of Crime Law & Justice. Professor Watson has worked extensively on issues involving the relationship between the criminal justice system and mental health systems, in Chicago and around the country. For the past two decades, her research has focused on police encounters with persons with mental illnesses and the Crisis Intervention Team (CIT) model. Watson has published extensively on this work and presented findings to local, national and international audiences. Dr. Watson has also conducted research and provided consultation to programs serving persons with mental illnesses with criminal justice system involvement. These include CIT programs, mental health courts and prison re-entry programs. Recently, she served on the De-escalation Work Group of the Chicago Police Accountability Task Force and serves on the Mayor's Mental Health Steering Committee on an ongoing basis. She served on the compliance team working with the City of Portland, Oregon on issues related to mental health crisis response. She serves on the CIT International Board of Directors, currently as Treasurer of the organization. Her prior professional experience includes working as a Probation Officer on a team serving clients with serious mental illnesses and as a Forensic Social Worker/Mitigation Specialist working on death penalty cases. She has a BA in Criminal Justice from Aurora University and an AM and PhD from the University of Chicago School of Social Service Administration.
---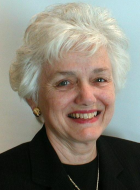 Sis Wenger
Sis Wenger has been the President and CEO of the National Association for Children of Addiction (NACoA) for most of the last 25 years. At NACoA, which has been the voice for children of addiction for 35 years, Sis has written numerous articles published across disciplines, edited, co-authored or contributed to books, journals, and program materials, in addition to her advocacy and leadership roles at NACoA, and is a regular columnist for Counselor Magazine. She has directed The Clergy Education and Training Project® for the past 10 years. This project, with the encouragement and support of SAMHSA, developed Core Competencies for Clergy and Other Pastoral Ministers in Addressing Alcohol and Drug Dependence and the Impact on Family Members and then created training manuals, handbooks and a seminary curriculum, and oneday seminars for over 5,000 clergy in over 30 states all based on those competencies.
Her specialty is children and families impacted by parental addiction. She facilitated, with teams of field experts, the creation of core competencies for primary care providers, social workers, and early childhood professionals as well as for clergy. Trainings, curriculum and other program and education products to help have followed each of these efforts.
---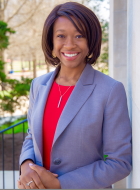 Rexanah P. Wyse, Esq.
Rexanah P. Wyse, Esq. is a former Maryland prosecutor dedicated to changing the narrative for vulnerable populations. She currently serves as the Policy and Program Analyst for the U.S. Interagency Council on Homelessness focusing on youth, criminal justice, racial equity, and ending homelessness for families. Previously she served as the Policy Analyst for the Baltimore Mayor's Office of Criminal Justice. Prior to this she led diversionary efforts to address truancy for hundreds of youth as an Assistant State's Attorney for Montgomery County, Maryland. She has also worked as a law clerk for the Office of the Maryland Attorney General- State Department of Education Division. She volunteers her time on boards including the Maryland Department of Juvenile Services (DJS) State Advisory Board and the Central American Resource Center (CARECEN DC) Board of Directors. Through the DJS State Advisory Board, she is leading efforts to address gaps in educational opportunities for youth involved with the juvenile justice system. Ms. Wyse earned her Bachelor of Arts degree in Criminology and Criminal Justice, with a concentration in Human Development from the University of Maryland, College Park. She earned her Juris Doctor and certificate of Public Service from the University of Baltimore School of Law. She is a proud Sierra Leonean-American.
---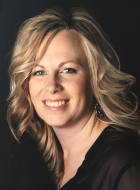 Angela Youngerberg
Angela Youngerberg is the Director of Business Operations for Blue Earth County Human Services. In her role, she oversees the program areas of Behavioral Health, Supportive Housing, Child Support, Financial Assistance, the Rule 29 Mental Health Center, the South Central Community Based Initiative (a regional mental health initiative), operations of the Yellow Line Project, and the department's billing and accounting teams. She is also responsible for the budgetary and business-related practices across all areas of the department.
Angela has 21 years of experience in human services in both public and private settings, with a primary focus on mental health in leadership, program development, and direct-care capacities. She has successfully led the regional developments of the South Central Crisis Center re-design, the SCCBI Psychiatric Hub, a large expansion of the region's telemedicine program, and co-lead Blue Earth County's Yellow Line Project.
As a member of the Minnesota Association of County Social Service Administrators (MACSSA), Angela was a former chair of the Policy Committee and is a member of the association's Executive Committee leading the association's Fiscal Framework strategic plan.
Angela holds a Master of Arts degree in Management and Leadership from Concordia University, and a Bachelor of Arts degree in Psychology from Gustavus Adolphus College.
---